Description
3 pair Iceskates for dollhouse made of plywood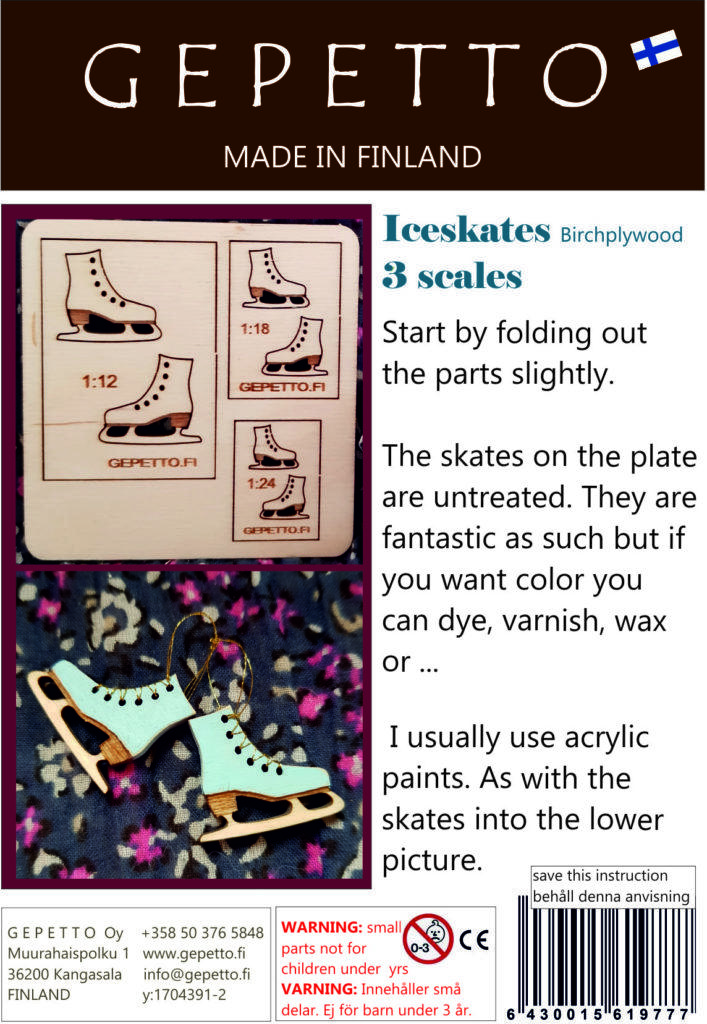 I think the iceskates are fine as such but if you want to colour them anything goes. You can paint, vax , varnish… I like to use acrylic paints.
Made in Finland and the environment
An easy decision was that our products are be manufactured in Finland, either in our workshop in Kangasala or by our domestic partners. Our own machines run on eco-electricity, and in material choices we strive for sustainable solutions both in terms of quality and the environment.




Philosophy
The products, illustrations and texts are made with a heart, with the aim of evoking small and big smiles and the hum of thought.
About dollhouses and furniture
In dollhouses and furniture, we want to provide things to do / the joy of doing, not just goods. If we manage to enable a comfortable moment of our own or shared craft, we think we have succeeded. We manufacture domestic frame packages for prefabricated dollhouses in our own workshop in Kangasala. We do not sell finished goods, but things to do. Our selection includes prefabricated dollhouses and furniture in scales 1:6, 1:12, 1:18 and 1:24 as well as 1:48.