Description
Table for Barbie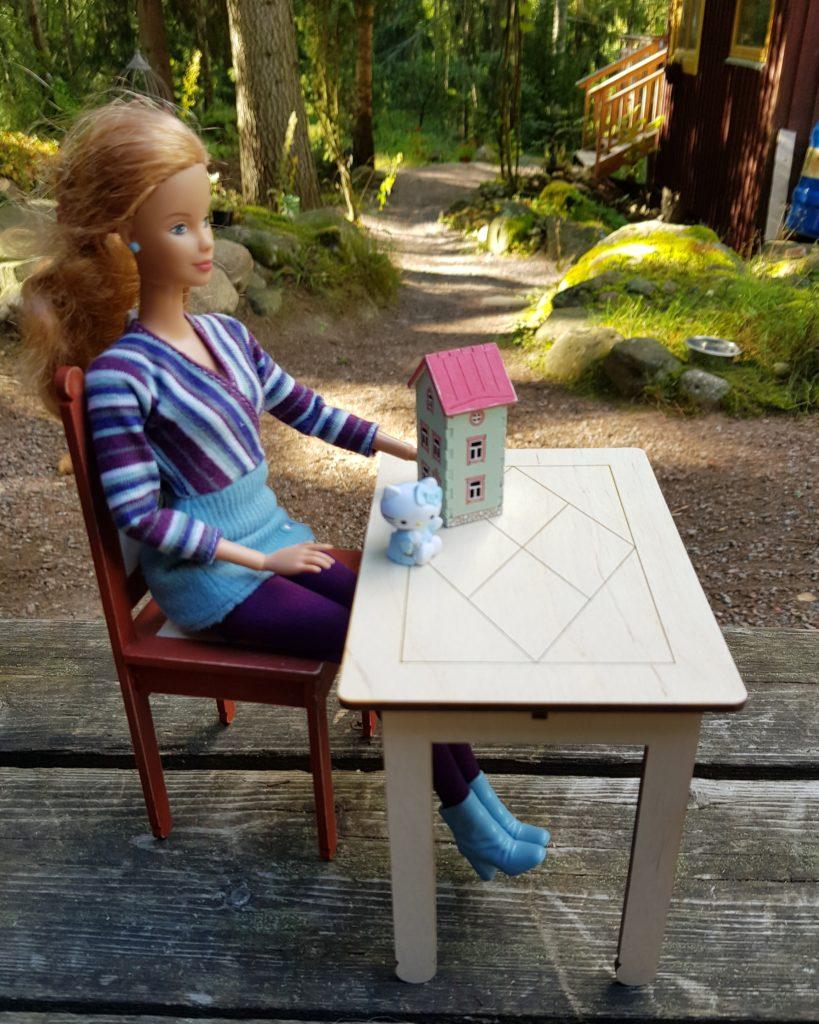 Table for Barbie
Building it up
First jiggle the pieces loose slightly. You can treat plywood sets as any
wooden object: paint, vax, varnish… I usually use acrylic paints.
Manufacturing
We manufacture our products in our workshop in Kangasala.
Environment
Our machines roll on with green electricity. The workshop is located in Ecovillage in Kangasala, where we follow a number of nature-saving principles.
Philosophy
Most of our products are useful (utility articles). Our graphics and text are made with heart. The purpose is to awaken small and big smiles and thoughts. Our idea is to offer accessories for those who want to enjoy the DIY, the journey to the conclusion and influence the result. We do not sell finished goods, but joy of crafting.
– Save your head, save your day – Use your imagination and hands!